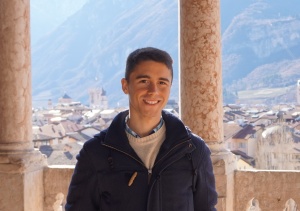 Hello, my name is Roberto Moreu Rubio, EMSE intake 2016/2018, path unibz – unikl.
As the current EMSE student representative, I am happy to be the bridge between all other EMSE fellows and the EMSE Consortium. Any feedback, complaint, proposal about the EMSE programme from you will be delivered to the EMSE Joint Board safe and sound by me. I share the EMSE experience with you and I make sure your voice heard! Feel free to drop me an email at Roberto.MoreuRubio@stud-inf.unibz.it .
Excited about getting to know you all !